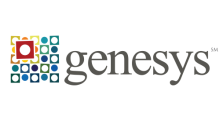 Stop wasting time searching through mountains of resumes to a few potential candidates that aren't interested in your job. Let us provide the right talent. Genesys Talent will source candidates that are well-qualified, interested, matched, and ready to work! MatchLists can serve large staffing firms or independent recruiters in support of direct hire or contingent roles in local and nationwide markets.
What is a MatchList?
A MatchList is the fastest way to reach qualified candidates who have been matched to your specific hiring criteria. After you post a job description and example resume, we return the top matches to you (often within hours). You are free to contact them directly with no strings attached.
What is a passive candidate?
Our unique approach is based on establishing a long term relationship with candidates. We don't just find them jobs. We find them careers. Because of this unique relationship and our state of the art technology, we are able to predict the best career moves. We are able to reach the 85% of workers who are interested in changing jobs if the right opportunity becomes available. This provides a powerful incentive for passive candidates to seek employment with you, creating a win-win outcome.
Who can order MatchLists?
MatchLists are for anyone with an open position to fill. We offer two pricing options to fit your needs. If you hire infrequently, then the single use price is the most cost effective option. However, if your hiring needs are more frequent, we offer an annual subscription which significantly lowers the per list cost of you MatchList.
What do I need to do to get my MatchList?
There are several pieces of critical information we need in order to deliver the best candidates for your position. Please review our MatchList Checklist to make sure you have all accurate information ready to submit.
How will I get my MatchList results?
You will receive an email notification every time a new candidate is added to your MatchList. Candidates are added within the first 48 hours (some return within the first hour) of your MatchList request.
How long does it take to get my MatchList?
With just a job description and sample resume our cutting edge technology sources candidates in a fraction of the time it takes a human recruiter. Average MatchLists deliver candidates within the first 24 business hours and update in real time.
What if my MatchList doesn't return enough candidates?
We guarantee a minimum of two matched, available and interested candidates per MatchList request. If you do not receive at least 2 candidates within 7 business days of your MatchList submittal, you will receive a full refund on your MatchList request. Please allow 24-48 hours to process all refunds.
What if my MatchList doesn't return candidates I think are a good fit?
All candidates are matched based on the job description and sample resume we receive from you. If your MatchList didn't provide the right match, please reference the MatchList Checklist
What if I receive candidates that I have already contacted via another source?
Our MatchList system works on delivering the best candidates based on your job description and requirements. We cannot promise you that every submitted candidate will not exist in your current pipeline. What we can assure you is that the candidates that exist in your MatchList fit the job opening, are interested in your position, and available for employment.
Interested in job opportunities?
I received an email from about a job, what does that mean?
Congratulations! Your talent and skills were matched to the job by our advanced matching technology. If you are available and the job sounds interesting to you, just click on the "Apply" button. Your resume will be sent to the company listed for consideration. You may be contacted by phone, email or text for further information and potential interview scheduling so keep a look out.
What happens when I click "Apply"?
Your resume will be sent to the company listed for consideration. You may be contacted by phone, email or text for further information and potential interview scheduling so keep a look out. Hit "Apply" without fear, if the company is interested, you will be contacted for next steps and to learn more about the position.
How soon do I need to decide if I'm interested in a job?
The sooner the better. Some positions are filled within hours so it's best to answer right away if you're interested.
Why are some jobs I receive from Genesys a great match and some jobs are not?
Our advanced Artificial Intelligence is able to understand your resume in context. We trained the Genesys Talent system using thousands of resumes of successful candidates to understand the most important criteria for success. We match you to jobs that are on target for your skill set and experience, so your time isn't wasted with jobs that aren't a fit.
I'm interested in new opportunities, but don't want my current boss to know I'm looking. Could my resume be sent to my current company?
No, your resume will only go to the company listed in the email you received. If the hiring company is a staffing firm, they would check with you before submitting you to your current employer.
How can I improve my chances of being considered for jobs that match my skills?
A fully updated resume is important to present yourself in the best light. You can also register as part of our community at the following link
Can I forward a Genesys Talent email to a friend that may be interested?
Genesys Talent's mission is to challenge the status quo and change the way people connect with work.
I'd like to know more about Genesys Talent
Genesys Talent's mission is to challenge the status quo and change the way people connect with work. With decades of recruiting process and technology experience under their belts, the founders of Genesys Talent set out to change the way job seekers connect with the organizations that need them. To create an exceptional, high-value experience for both sides of the recruiting equation, Genesys Talent focuses primarily on technology, online marketplaces, and the wholesale reinvention of existing recruiting methods when necessary. By taking a constructively critical look at what works and what doesn't in the recruiting space, Genesys Talent has built enhanced processes in a cloud-based technology that brings together workers and employers while unleashing a whole new spectrum of opportunities to re-imagine talent. Visit genesystalent.com
From "not a good fit" to submit!